Buy Acrylic Taper with O-Rings body piercing jewellery NZ online in NZ.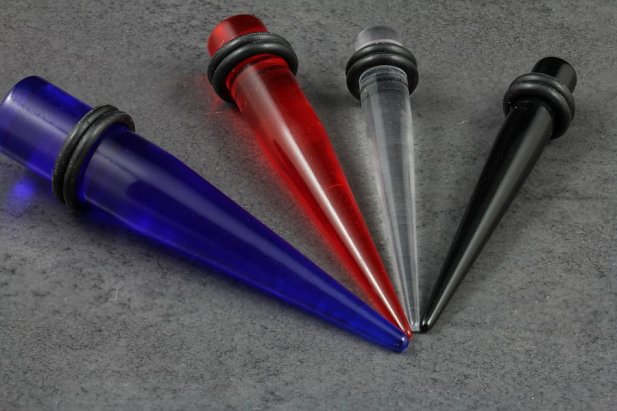 Acrylic Taper with O-Rings body piercing jewellery NZ
Looking to stretch your ears? Then you've found the right place. These solid acrylic tapers feature the classic tapered design and come with 2 o-rings for ease of us. Tapers can be used either to stretch or worn just for the look. Always popular - these acrylic tapers are a lot lighter than our steel so a great starter. Our taper measurements go off the max size of the piece so if you wanted to stretch to 6mm then you would go for a 6mm taper. The other end is quite small but you really only want to go for a taper about 1 or 2 gauges above at a time.8g taper measures 36mm long6g taper measures 40mm long4g taper measures 42mm long2g taper measures 48mm long0g taper measures 53mm long00g taper measures 58mm long
Price: $6.99 from Purely Piercings
A must have for any of the discerning ladies (or gentlemen for that matter) out there...These black acrylic tapers come with two o-rings and of course feature the classic Playboy bunny in a choice of colours.These are 100% authentic and licensed by Playboy!
---
Colourful and Affordable - you really can't go wrong with our Acrylic Plugs with O-Rings. Each plug is made of solid acrylic and is available in gauges upto 25mm-1' and in fourteen (14) different colours, there is one to suit all personal styles. Each...
---
Great economical way to expand the ears. These curved expanders are excellent quality and each come with 2 o-rings
---
---
AAA Coupons. | AAA Date AU. | AAA Date NZ.
---