Buy Diamond Platinum Pendant - Heart (PT65026A10) online in NZ.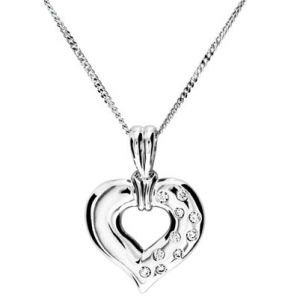 Diamond Platinum Pendant - Heart (PT65026A10)
Diamond Platinum Heart Pendant. Adorable platinum heart pendant crafted from solid platinum and set with the finest Diamonds. This design is cute and curvy and perfect for your Valentine or loved one. Comes complete with a 45cm platinum chain. Gemstone: 10 x Diamond H colour SI clarity 0.01 carat. Material: 5.9 x Grams solid Platinum metal. Chain: 1 x 45cm solid Platinum chain. Type: heart pendant.
Price: $2153.72 from Just Jewellery NZ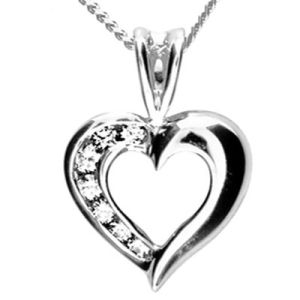 Platinum and Diamond Heart. Adorable heart pendant crafted from the noblest of all metals platinum. This platinum heart is channel set with eight fine white brilliant Diamonds. It comes with a complimentary 45cm platinum chain. An investment for a lifetime....
---
Diamond Platinum Love Heart Pendant. Platinum is the strongest and most lasting of all the noble metals which is why the jeweller used the metal in this elegant pendant design featuring seven bezel set genuine brilliant Diamonds. The love heart comes...
---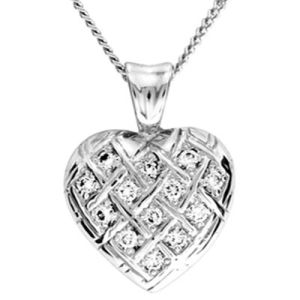 Noble Platinum Diamond Heart Pendant. Delight your true love with this gorgeous puff heart pendant made from the noblest metal platinum and set with the finest brilliant Diamonds. The designer basket weave setting on the front and a smooth polished back...
---
---
AAA Coupons. | AAA Date AU. | AAA Date NZ.
---