Buy Hand Crafted 3 Wood Plugs body piercing jewellery NZ online in NZ.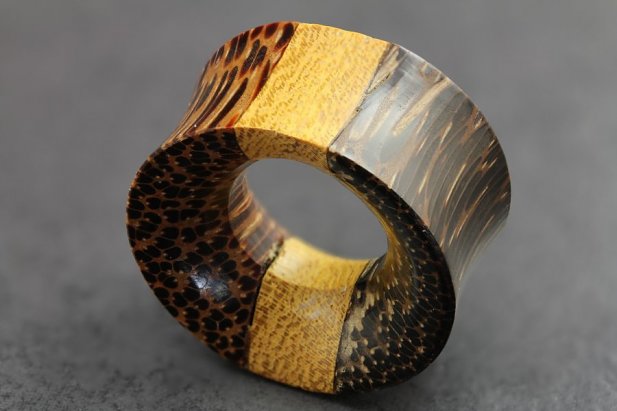 Hand Crafted 3 Wood Plugs body piercing jewellery NZ
These wooden plugs are really unique, featuring three wood types which are laminated. The woods are Palm, Coco, and Tewel. These plugs are hand crafted so no two will be alike. They are flared slightly - the gauge is measured from the middle of the tunnel. Price is for one.Sizes available are 0g - 1'
Price: $19.99 from Purely Piercings
These plugs are a must for any ear collection. Double flared and crafted from solid Crocodile Wood the look simply can't be beat. These plugs are styles flat so they sit flush with your ear. the 4 - 5mm are about 8 - 9mm in width with the larger sizes...
---
If your into natural jewellery and the engraved items don't really flick your switch then this plug might just be the one to get your bulb glowing.Crafted in solid JackFruit wood and double flared for that perfect fit these plugs look simply amazing on....
---
Stunning craftsmanship on this hand carved double wood plug. It is a made with two different woods fusion together. The two woods used are: Coconut Wood and Sono Wood.As these are individually made by hand, no two will be exactly alike. Part of the beauty...
---
---
AAA Coupons. | AAA Date AU. | AAA Date NZ.
---