Buy Xoxo Dangle Belly Ring body piercing jewellery NZ online in NZ.
Xoxo Dangle Belly Ring body piercing jewellery NZ
This belly ring is very good looking and flirty. The charm is set as reverse, meaning the charm sits at the top of your piercing rather than at the bottom like the standard belly rings, with the OXOXOX charm dangling vertically. You can choose from cheeky clear or perfect pink!
Price: $17.99 from Purely Piercings
The 'i' on this dangle belly ring is a cute green christmas tree.One of our many christmas design belly rings - this one features the word 'Christmas' which is an added charm to a plain stainless steel belly ring. The letter 'I' in the word christmas...
---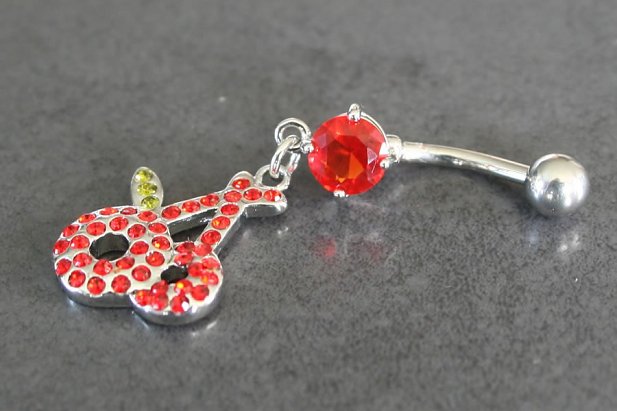 Adorable double cherry dangle belly ring. These very cute navel rings feature a large 10mm center gem on the banana barbell and a matching colored cherry with tons of gems. The curved 14g barbell is crafted in 316L stainless steel and is 7/16' in length.
---
---
AAA Coupons. | AAA Date AU. | AAA Date NZ.
---